Film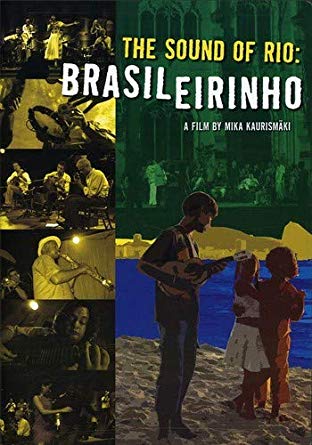 Wednesday, June 26 @ 7:00 PM
"Brasileirinho", Amherst Cinema
As part of our week-long celebration of choro, Amherst Cinema will screen the musical documentary, THE SOUND OF RIO: BRASILEIRINHO. It's a great opportunity for locals to get an introduction to this  enticing musical genre before our Saturday concert. Artists on staff for Choro Camp New England will kick the evening off with live music.
In Brasilierinho, Finnish film-maker Mika Kaurismäki presents both the long history and present-day vitality of choro, the first genuinely Brazilian 'urban music'. Choro began to take recognizable form in the mid-19th century when new music groups in Rio de Janeiro started playing European music with Afro-Brazilian rhythms just for fun.
That fun has now lasted over 150 years and morphed into a joyful musical genre at once sophisticated enough to attract world-class musicians and accessible enough to thrill any listener. Kaurismaki adopts a very simple documentary style, intercutting interviews with his subjects with footage of their casual jam sessions (called rodas, or "circles") and concerts. The music itself is the film's main protagonist—one that has long since won the heart of Brazilians, and soon, yours.