Core Repertoire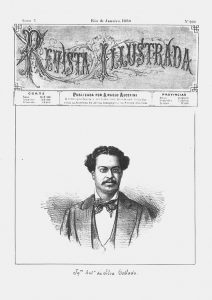 Please Note: The content of this page is from 2019. We leave it here just so you have some idea how we organize things. We'll have all new repertoire and prep materials for 2020, which we'll start making available to registered participants once registration opens in January of 2020.
With some 150 years of history, choro repertoire is already extensive and still growing. One of the challenges we face at­ Choro Camp, then, is how to find or create common musical ground. No doubt this will happen in the most organic fashion as it always has—on the fly in actual rodas de choro. You may not know a tune when it starts, but hopefully you'll know it (more or less) by the time it ends!
There's no way to avoid the necessity of "winging it" in that fashion. Nor do we want to. That is, after all, how choro is played out in the real world. So rather than avoid that experience, we want to have it here again and again so as to develop the skills it requires.
That said, at a typical roda in Brazil or elsewhere the "regulars" have a shared repertoire that makes up much of what will be played whenever they gather. So we're recommending some repertoire you might want prepare, to whatever degree possible, in advance. We'll provide registered participants a variety of materials for learning these tunes well in advance of the event. Those materials will include:
Links to recordings you can use as a reference.
Lead sheets with the melody (in standard notation) and chords.
For guitarists: additional sheet music and video of the accompaniment being played by Henrique Neto.
For mandolinists: videos of the melodies being played by Elisa Meyer of Choro das 3.
For many of these tunes we will also provide play-along back-up tracks provided courtesy of  our sponsor choromusic.com. (Obrigado Daniel Dalarossa!)
Tier One Core Repertoire
To help you make the best use of your preparation time we'll organize the suggested repertoire into two "tiers". (And then recommend some tunes for further study for those who have time and interest.)
Tier 1 is a selection of 5 tunes to which we are sure to devote intensive study at Choro Camp. They are organized here as they will be at camp, by the underlying rhythm we'll use to play them. Click the name of any tune to hear a performance of it.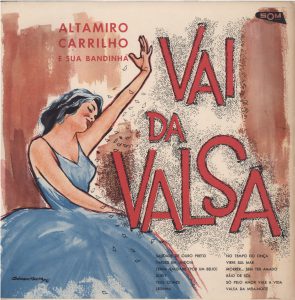 In more advanced classes we'll assume you already know these tunes or can play them at performance tempo without difficulty. But if that doesn't describe you—even if you don't learn the Tier 1 tunes at all before arriving— that's fine. You'll be welcome to learn them here in one of our classes for novices. But the more familiar these tunes are when you get here, the more time you can devote to refining and enjoying your interpretation of them.
If learning those five tunes leaves you with time to spare, try these:
Tier Two Core Repertoire
As you can see, these tunes are organized by the same rhythms as those above, so they will provide us an opportunity to go deeper into each rhythmic style. We may or may not study these tunes as intensively as we will those in Tier 1 – that depends on you! – but they will surely come up in rodas by virtue of being recommended here.
If you are interested in how the Core Repertoire will be presented, please see the section On Reading Music on the page devoted to Program>Overview.
Further Suggestions
For those with even more time for further study, here are another 10 tunes we'll recommend you learn – again, in hopes of creating more common ground among our participants.
Brasileirinho (Waldir Azevedo)
Cabuloso (Jacob do Bandolim)
Cadência (Joventino Maciel)
Chorando Baixinho (Abel Ferreira)
Descendo a Serra (Pixinguinha)
Diabinho Maluco (Jacob do Bandolim)
Flausina (Pedro Galdino)
Murmurando (Fon-Fon)
Flor amorosa (Joaquim Callado)
Bate-Pronto (Henrique Neto — audio below)